Certified Minority Supplier
---
PCL Packaging Industries started in 2007 in Acuna, Mexico as a local company PRODISA was introduced in the packaging markets, dedicated to manufacturing and distribution of packaging products.
Our commitment is to keep growing your business, increasing your profit value on packaging costs, offering new options for your packaging needs.

Saving Projects ($)
---
PCL offers also:
ü Savings on freight, no cost on daily deliveries.
ü Personalized customer service to each customer.
ü As we are a local source your lead times will be short.
ü 1 hour lead time delivery for new products requested.
ü Different options for your packaging material consumptions.
ü Technical service on your cardboard materials to make sure you
use less packaging.
ü You can maintain your packaging inventories at a minimum levels
and maximize your warehouse space.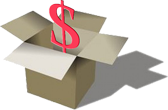 ---
We manufacture corrugated packaging in a wide variety of designs and sizes, especially designed to protect and transport the products safely. Each of our boxes is consistent with the characteristics of the product to be packed, the customer provide their product requirement and we will offer the best option and quality.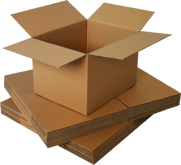 ---
Our Products and Services are not limited by the size of your orders.
We have the infrastructure to provide our Products and Services in a large scale.
Manufacturing Capacity
---
Our high production capacity up to 50,000 boxes per day allowed us to cover the demands and supply all of our customer requirements.
---
Terry 107, Buena Vista Del Rio, Texas 78840
Phone: (877)772-9492 (877)888-1086
From USA 011 + 52 (877)772-9492
011 + 52 (877)888-1086
Email: contact@pclindustries.com